Recipe Web Browser
View video sample on youtube.com --- View sample on Flash video
If you have an Internet connection, you can download recipes from our website.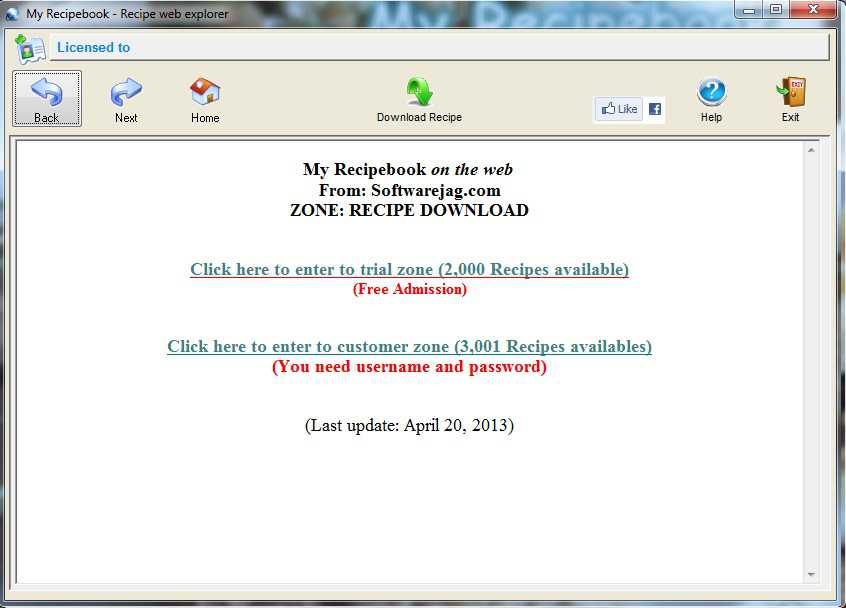 The Recipe Web Browser connects to our website, where you can find recipes sent by other customers of my-recipebook.com or downloaded of free websites.

In the menu you can find two options: NEW RECIPES and OLD RECIPE LIST, select any of this options.
Will display a page with all the recipes arranged alphabetically. Here we need to select a letter to see a list of recipes with this letter.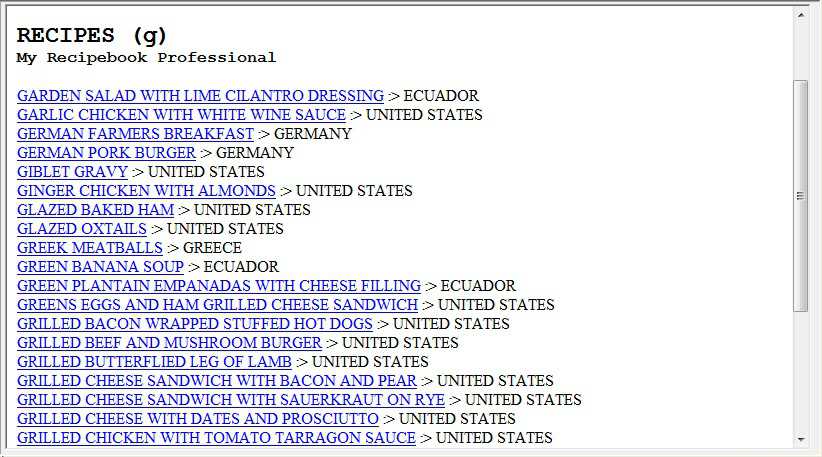 Then we make a click on the name of the recipe that you want to view.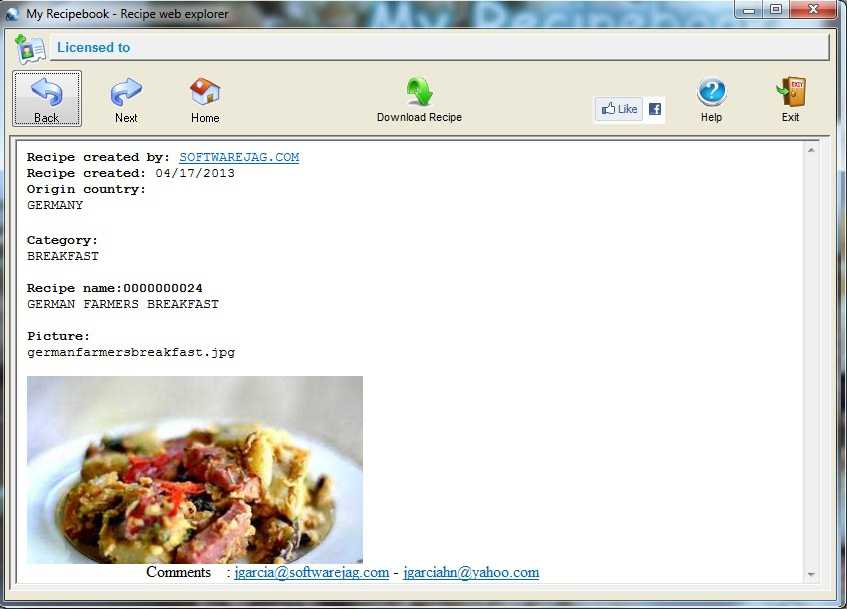 Here we display the full information of this recipe.

NOTE: My Recipebook is fully integrated with the website of my-recipebook.com that way you can download the recipe with just give a click on the DOWNLOAD button.

IMPORTANT: By downloading automatically recipe brings all the data, if the recipe has an image this also downloaded from Internet, therefore depend on the internet connection that is held, if the download is slow or fast.

Once you have downloaded the recipe will return to the page where the complete list and download all the recipes you want.

The Recipe Web browser has 3 buttons to navigate, BACK - NEXT - HOME, we must use the BACK button to return to the previous page or HOME button if we return to the homepage.