Cooking Methods and Culinary Techniques
View video sample on youtube.com --- View sample on Flash video
In this option you can add - edit - delete the cooking methods and cooking techniques (culinary tricks)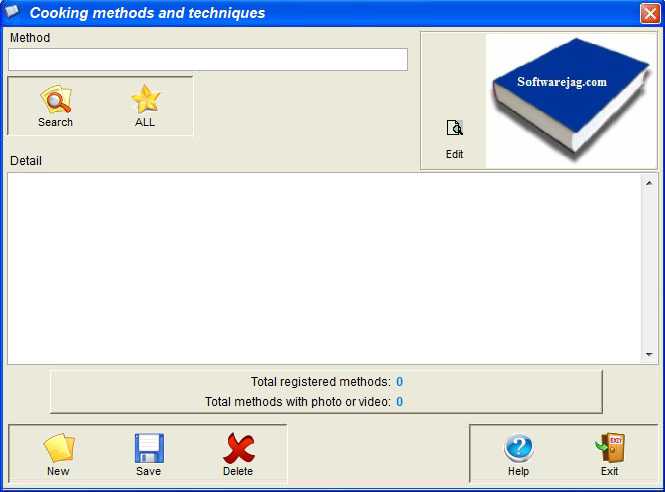 In the WORD -> We need to enter a word or phrase you want to search in the list. Then press click SEARCH button. If you click on the button pressed ALL - We show all culinary tricks.

Once you click on SEARCH button, a new window will showr with all matches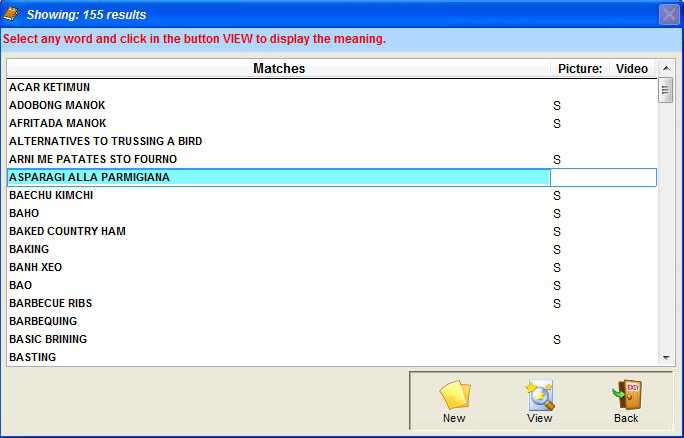 We need to select a word, and press click on DISPLAY button. This will show us the trick.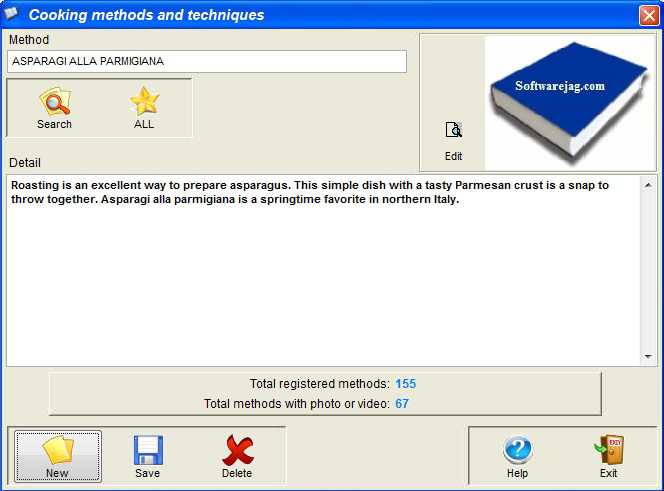 If we enter the complete phrase in the field and press click on the SEARCH button and the trick is not registered, we will we enter the trick, once you've entered, pressed click on the SAVE button, so that the information to be saved.

The button NEW: we will add a new trick.

The button DELETE: we permite eliminate the trick that we currently screen.