Restore Backups
View video sample on youtube.com --- View sample on Flash video
This option allows you to restore a previous backup.

When prompted enter the path where the backup you want to recover. IMPORTANT: Restoring a backup will lose any new information. This option should be used only in emergencies.

The backup format of My Recipebook is .RES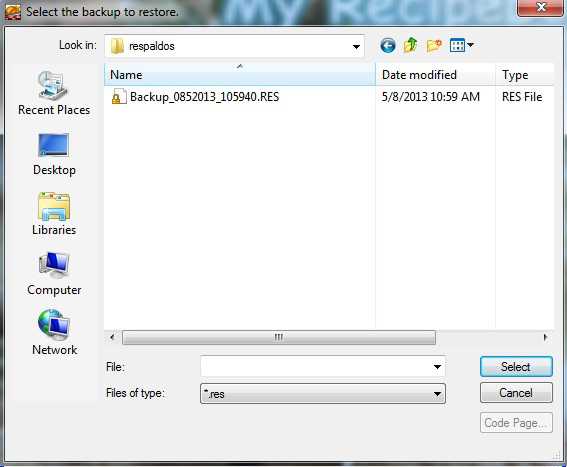 NOTE: When the process finished the program will automatically closed.