Import MRP recipes
View video sample on youtube.com --- View sample on Flash video
This option will allow us to import recipes in MRP format:
NOTE: MRP format is only for My Recipebook Professional or Home.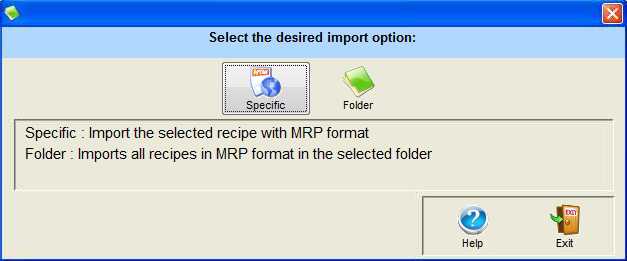 IMPORT SPECIFIC RECIPE:
This option will allow you to import recipes from a specific route.

For example: A user sends a recipe via email or via a pen drive. To add this recipe to the program we have to do is click on the button IMPORT RECIPES, we will display a window asking the path and name of the recipe.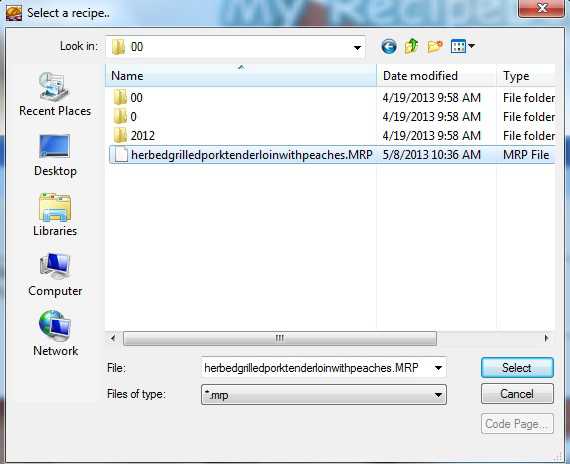 We seek the folder of the recipe and select the recipe you want to import. And we press click on the SELECT button.
---
RECIPES A FOLDER WITH RECIPES:
This option allows you to select a directory and import all the recipes that are there and have extension. MRP

Click on the folder. We get the following window, asking the directory where the recipes.
Select the directory and press click on OK button, a window will appear with all the recipes found in this directory.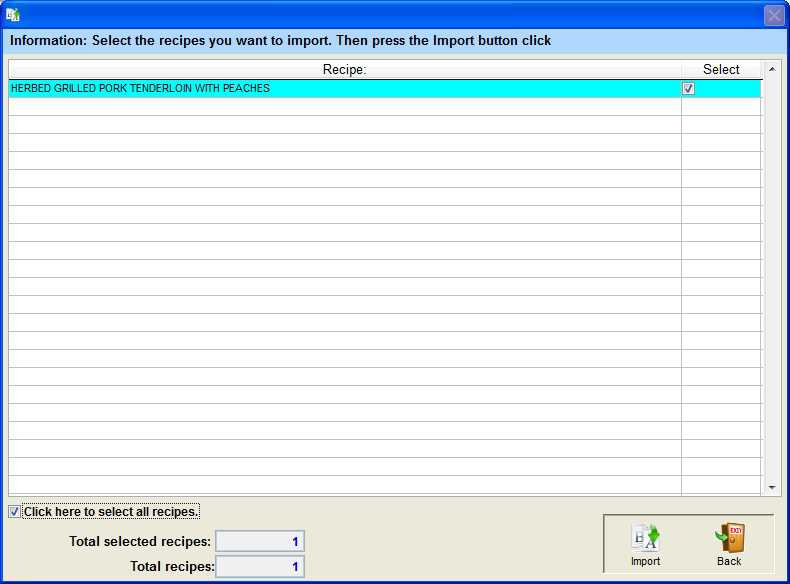 Here we need to select all the recipes we want to import. We can click on the option CLICK HERE FOR SELECT ALL RECIPES. This we will select all the recipes.

Note: A MRP file may contain different recipes. If you select a file. MRP several recipes containing the program will display a screen similar to the previous one where you have to select to import recipes containing the selected file.

To start the process only press a click on buttom IMPORT.