Glossary of ingredients and Culinary terms
View video sample on youtube.com --- View sample on Flash video
In this option you can add - edit - delete - include pictures or video at you culinary terms.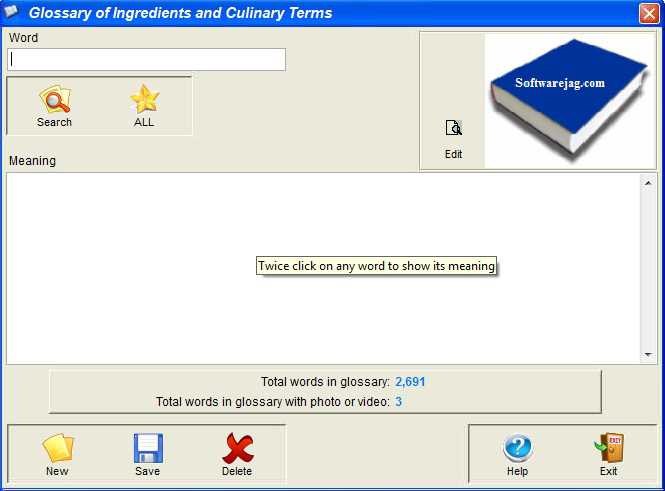 This window is displayed when you make a double click on any word of the Recipes Manager, or by clicking on the icon culinary Glossary of the Quick Access Bar

In this screen you can make double clicking on any word will show the result of it. In the absence of the word will show the message that there is no word meaning and background appear different.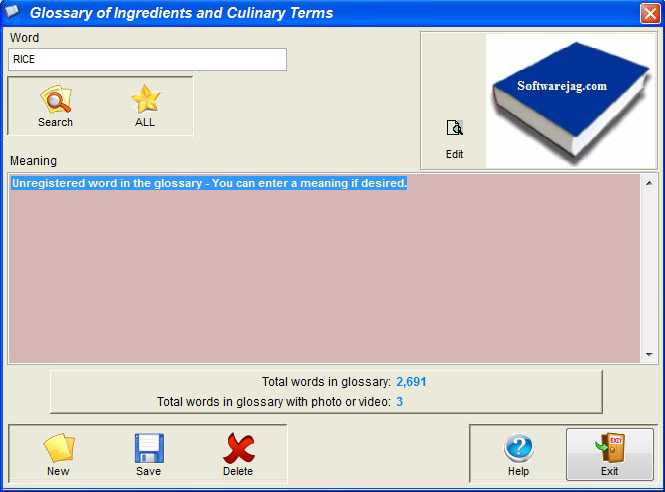 The EDIT button allows us to select an image which was related to the culinary term. All images that you select will be copied to the folder \imagenes\glosario\ which is under the folder where you install My Recipebook

If we know the meaning of the word can enter it, once you've entered, pressed click the SAVE button, so that the information to be saved.

The button NEW: we will add a new word.

The button DELETE: we eliminate the word that we currently screen.

Matches can sort either by name or by words whether or not photo. To sort only make a click on the title, sample Photo.