Fallow us on Facebook.com and Download more recipes
View video sample on youtube.com --- View sample on Flash video
From this option we can open our Facebook account, but additionally allows you to connect to the Facebook page of My-recipebook, where you can download absolutely FREE more recipes.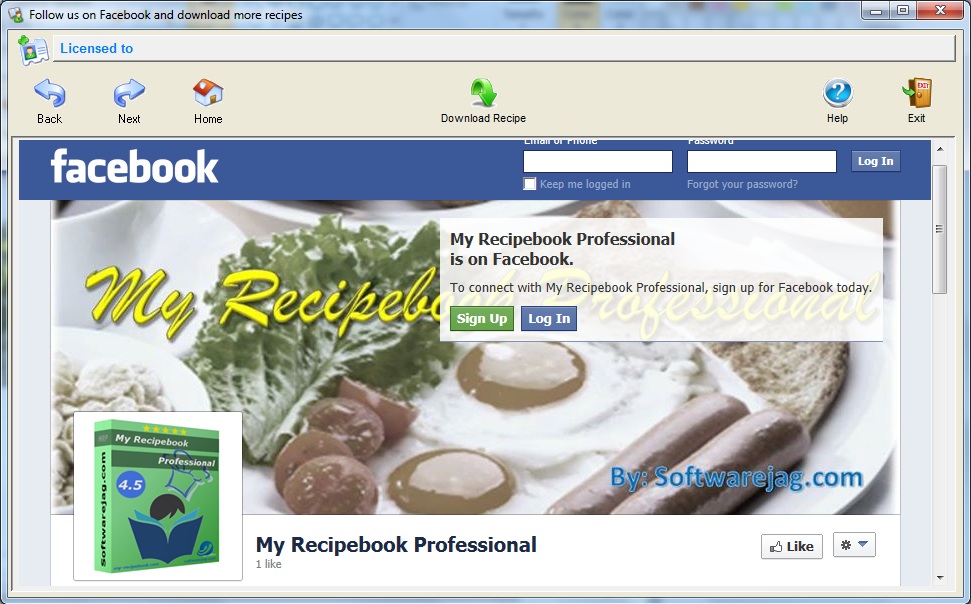 The recipes posted on Facebook are completely different from the recipes posted on our website. For this reason we encourage you to visit our Facebook website and download more recipes.

RECIPE DOWNLOAD: To download any facebook recipe simply need to select the "recipe code" (Having selected this code just do CTRL + C (copy to clipboard Windows) and then click on the button: DOWNLOAD RECIPE.