Setup
View video sample on youtube.com --- View sample on Flash video
This option allows users to change the program settings.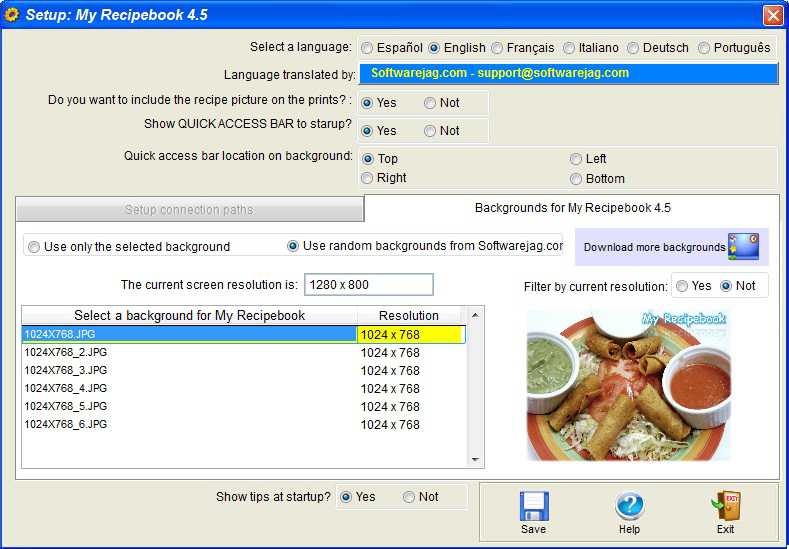 LANGUAGE: Here you can change the language you wish to view the program. NOTE: Only includes SPANISH and ENGLISH language. Another languages have an additional cost

INCLUDE PHOTO WHEN PRINT RECIPE: This option will allow us to decide whether we want to include or not the photo when we print a recipe.

SHOW QUICK ACCESS BAR: This option will allow us to decide whether or not to display the Quick Access Bar.

QUICK ACCESS BAR POSITION: Should decide the position of the Quick Access Bar

SHOW TIPS TO START UP: This option will allow us to decide whether we want to or not display the tips of My Recipebook.

USE THE SELECTED BACKGROUND: If you select this option, every time we enter into My Recipebook, will show a different background. we select in box where all the images. Softwarejag.com recommended to select images with the same resolution of your computer.

If you want to add images to the list. Must copy the images to the following older:
\My Recipebook Professional 4.5\imagenes\fondos\"

You can copy all the images you want. There is no limit.

DOWNLOAD MORE BACKGROUNDS: This option will allow us to download more backgrounds from my-recipebook.com website by clicking on the button we will display the following window: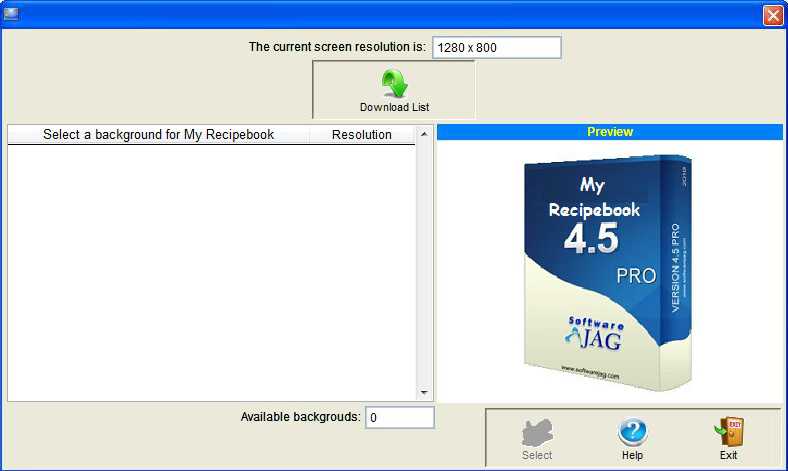 This screen should you download the catalog of available backgrounds. This process may take several minutes depending of your Internet connection.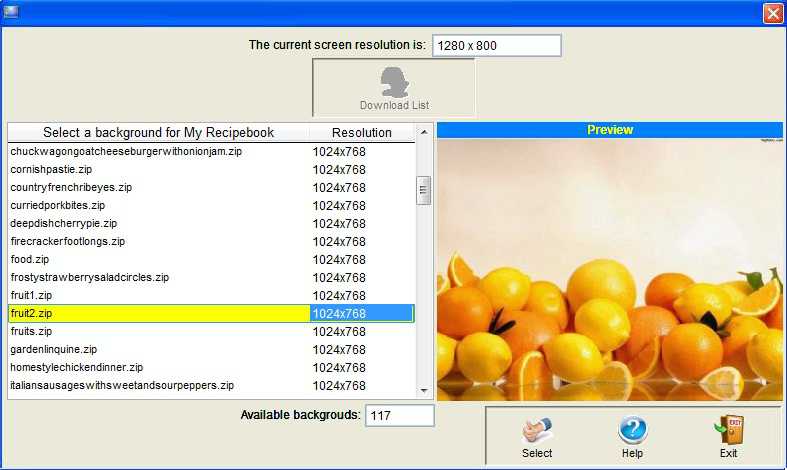 When the download finish, you can see the list of available backgrounds and you can to select a background only with press the button SELECT. This process will download the background.