Update recipes from my-recipebook.com
View video sample on youtube.com --- View sample on Flash video
This option will allow download all recipes of our website to you computer.
First, you need select which catalog we want to download:
- Update from new recipe list
- Update from old recipe list
- In Temporary folder. . .
* Update from new recipe list: Show the latest catalog of recipes that my-recipebook.com been uploaded to the page.
* Update from old recipe list: Show the recent catalog of recipes that my-recipebook.com - new recipes are excluded
* In Temporary folder: This option will display the catalog we have downloaded. To access this option must first be selected to new or old recipes list earlier.
This option is for the case you are selecting recipes and something happens, such as turning off the machine, then you enter this option and all the selections that were made ​​will not be lost.
Once you select the desired option. We need to make click on the UPDATE button.
* NOTE: The trial version, it ignores the option New or Old recipe list, and display only the test recipe list. and DO NOT ask for any login and password to enter.
For registered version. Is necessary an username and password to login. This user and password must be request to Softwarejag.com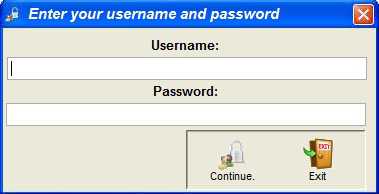 If the password is correct, will display the following window: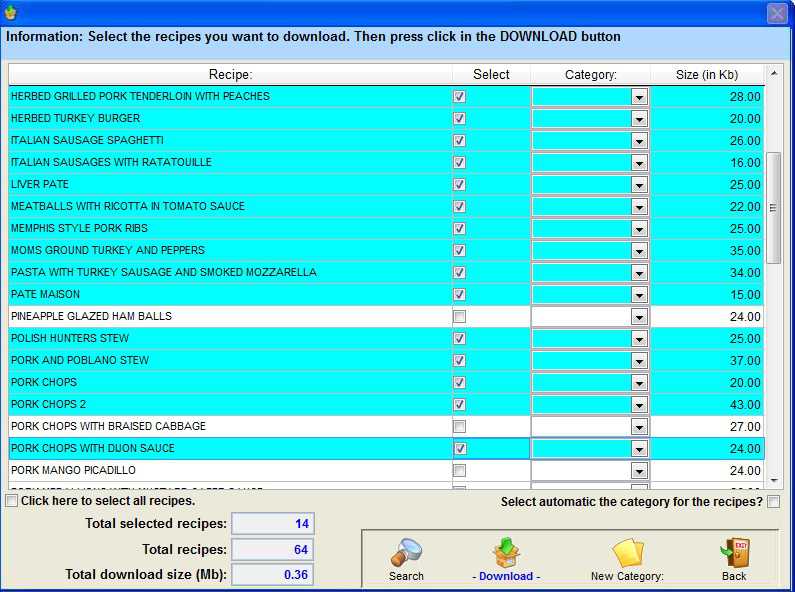 Here we need to select the recipes we want to go download to our computer. And select the category where you keep this recipe.
Note: If you want to automatically assign categories to all selected recipes, must do a click on the option "Assign automatically Category to selected recipes" and whenthe program will ask you the following: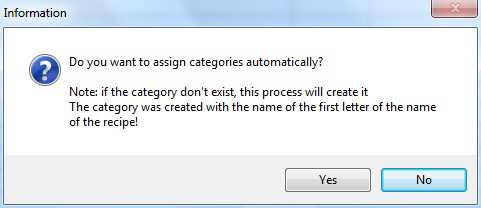 The result is as follows:

If a category does not exist we can create it by clicking on the button: NEW CATEGORY.
All recipes we select to download must have selected a category. Otherwise we can not download anything.
Once we select all the recipes that we want to download. We need to click on the button - DOWNLOAD -
- Start the download.
If the recipe you are downloading already exists in your computer. We will see a window telling that already exists: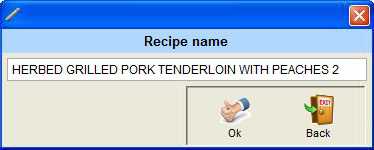 * The comment box will show the Softwarejag.com comments.